HyperGrass Vol01-Wild Green | Vertex Library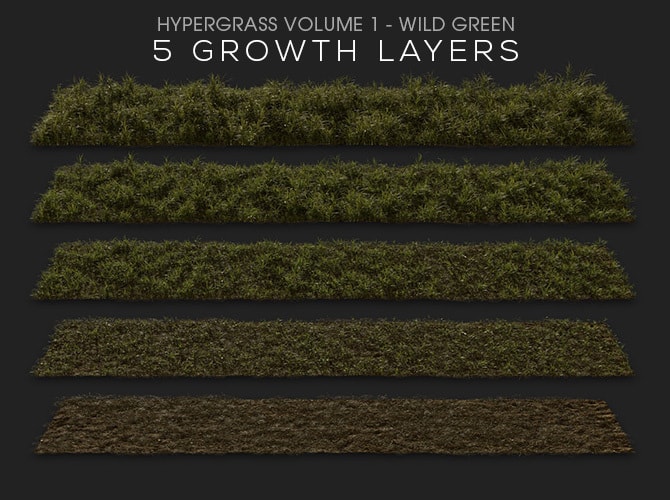 Volume 1 of HyperGrass – Wild Green, was designed as a multi-purpose entry to the HyperGrass range and is suitable for a variety of natural landscapes such as forest floors, rolling hills, mountain ranges and man-made lawns.
HyperGrass is a 3D grass library designed to help artists and content creators push the boundaries of realism and detail in their CG productions.
Whether you create architectural renders, high-end commercials, game cinematics or feature films, HyperGrass provides an unprecedented amount of flexibility, control and creative possibility.
HyperGrass was created to simulate the way real grass species grow over time, from an early sprout to a fully grown plant. Unlike traditional clusters of separate grass blades that are commonly used in CG, HyperGrass assets are designed procedurally with a stalk and set of leaves to more accurately match real grass.
Each HyperGrass set is divided into a number of growth categories with gradually increasing amounts of stalk height and leaf growth to offer you multiple levels of variation and detailed layering with instancing plugins such as XGen, MASH, Forest Pack, SOuP, etc.
HyperGrass assets can be used with any 3D application or plugin that supports geometry instancing, including Maya, 3ds Max, Houdini, Cinema 4D, Blender and many others.
HyperGrass currently only includes static geometry and is best suited for offline renderers. An animated edition with simulated wind patterns, as well as an optimised version for games/realtime is in development.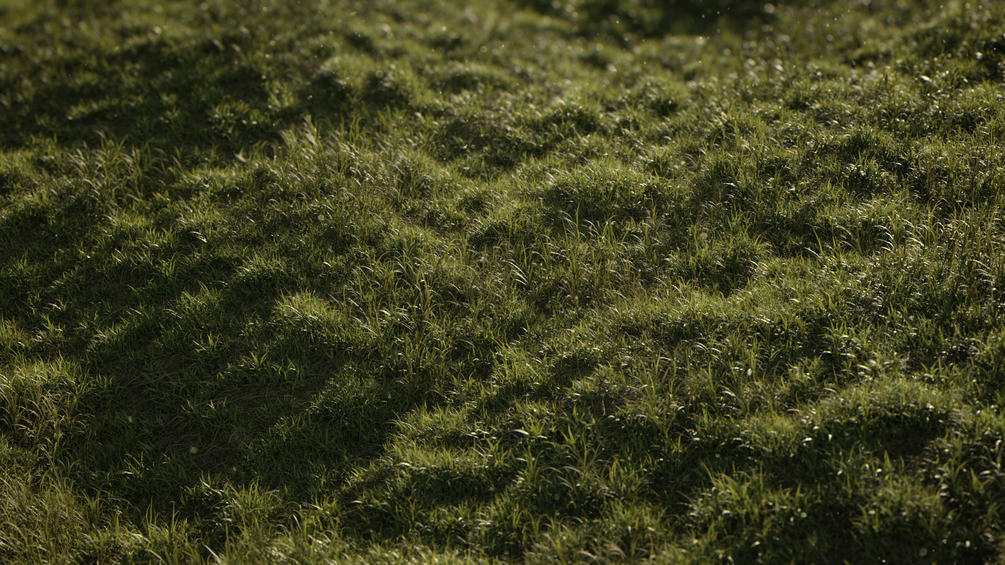 What's Included
Each HyperGrass set includes:
Grass Geometry (FBX & OBJ)
High-res 4K Textures (Linear 16Bit TIFF)
Compressed 2K Textures (sRGB 8Bit JPEG)
HyperGrass Volume 1 (Wild Green) is divided into 5 growth categories with a total of 68 unique model variations:
Sprout (16 variations)
Short (16 variations)
Medium (16 variations)
Tall (16 variations)
Dead Grass Clusters (4 variations)
Three different textures sets are included, which offer a total of 24 texture variations. The following PBR texture maps are included:
Albedo

Translucency
Roughness

Glossiness
Specular
Normals
Bump
Support
Please forward any questions and requests to support@vertexlibrary.com