New release for The Grove
Seven years in – and just in time for spring – The Grove is ready for its biggest release ever! Jam-packed with fresh new features, that lift the simulation to a whole new level. Add to that an exciting new interface, waiting for you to take it for a spin.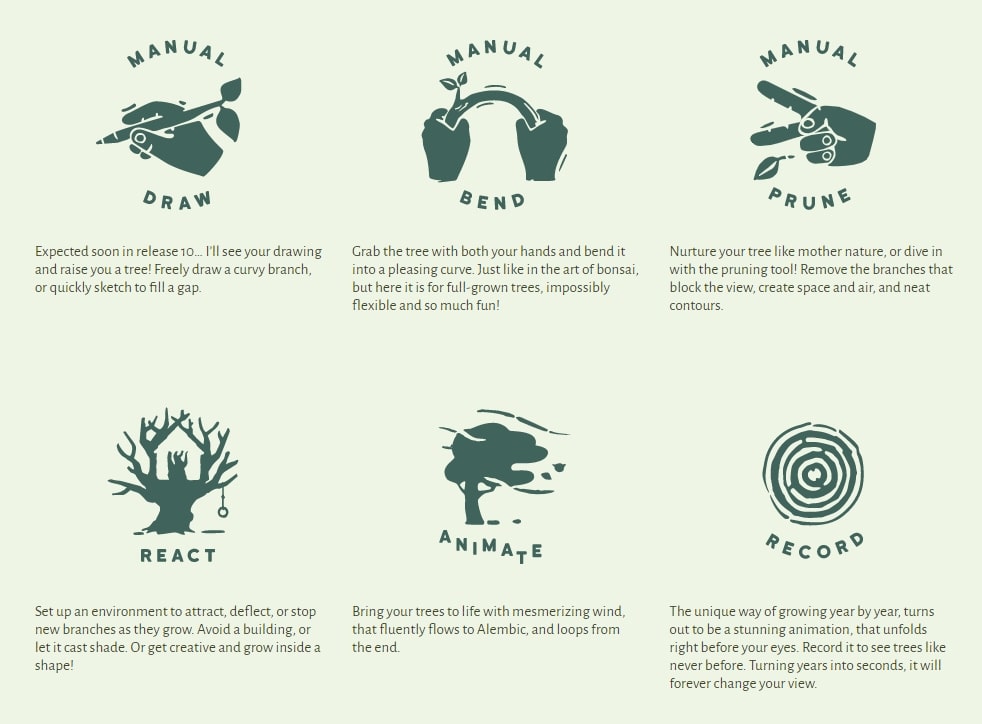 About The Grove:
The Grove is actively developed by F12. Over a decade of visualizing architecture culminated in the easiest, fastest and most natural tool for growing 3D trees. Let nature take its course and grow majestic 3D tree models for visualization, art and film. The Grove is catching up with 200 million years of evolution, relentlessly unraveling the secrets of how real trees grow. Constantly researching, ever improving, and always staying true to nature.