Physical 6 Intro Special | CGAxis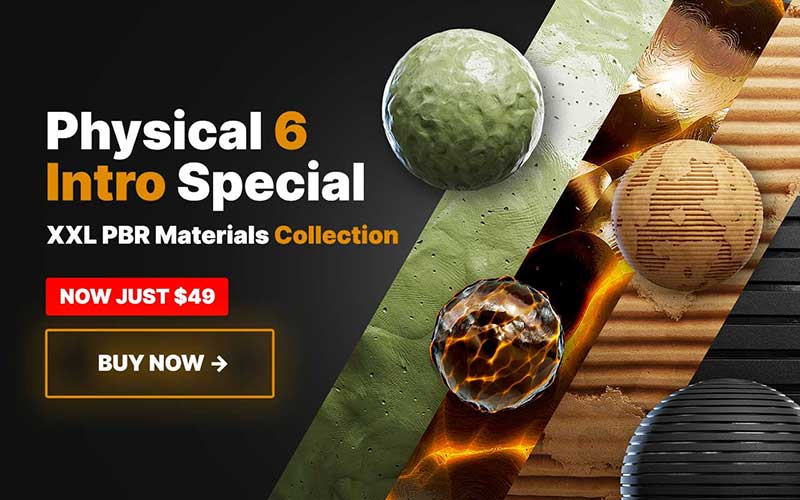 Physical 6 is an exclusive release available only for CGAxis registered subscribers. P6 is not available to purchase publicly on our site or anywhere else.
Also, P6 PBR materials collection will be available for purchase for a limited time only.
After the offer expires, we will remove the bundle from CGAxis and available for sale only as four separate 100 textures collections ($796 combined)
It's the only chance to get Physical 6 as a bundle of 400 PBR materials (+ bonus decals & imperfections) at the intro price of just $49.
What's included in Physical 6?
‣ Clay
‣ Glass and Crystals
‣ Paper
‣ Plastic
Along with core 400 materials we've included an additional bonus materials of:
‣ Decals
‣ Imperfections
All maps are available in multi-formats and are 100% compatible with your favorite software
Get P6 as a bundle today for as low as $49 (USD).
Previous Physical collections now $69